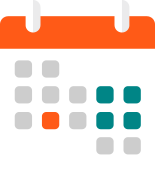 Application
Please come in to school to obtain the application form or download the application from this website. Complete and submit the required documents to school.
We invite you to call us to get an appointment to have a look into our school environment.
Remark: When interviewing NCS children, interpretation and / or translation service for applicants will be provided when necessary; or parents and children are allowed to be accompanied by a Chinese speaking relative / friend to facilitate communication.


Download Application Form
Admission arrangements for kindergarten (K1) in the 2024/2025
Our Address
Notice
Registration
Show the original birth certificate and submit a copy
Show the parents' ID card

and submit a copy

Submit two student photos
Submit three self-addressed envelopes
Provide the original proof of address and submit the copy
Registration fee $40
Age of Admission
2024 - 2025 Admission
K1
Children born in 2021, admission to K1 Class
K2
Children born in 2020, admission to K2 Class
K3
Children born in 2019, admission to K3 Class